Luxury real estate in Portugal is not just a house or an apartment. It's an investment in a lavish space where modern amenities blend with old European charm. Luxury properties include ocean-view villas, opulent apartments in historic city centers, and secluded estates with expansive grounds. These are homes that offer exceptional comfort and lifestyle, as well as the opportunity for capital investment in an attractive region.
In recent years, Portugal has become a magnet for foreign investors, and it's no surprise. This incredibly beautiful and diverse country in southern Europe offers a range of attractive benefits for foreign real estate buyers. Among them are a favorable climate, rich cultural heritage, high levels of safety and stability, and the "Golden Visa" program, which allows for residency in the European Union. All of this makes Portugal an appealing place for investing in luxury real estate.
The aim of this article is to provide a comprehensive overview of the process of purchasing luxury real estate in Portugal for foreign investors. We will examine key stages, starting from preparation and property selection to finalizing the transaction and subsequent property maintenance. Additionally, we would like to emphasize that the Roca Estate real estate agency is ready to offer professional assistance at all stages of this process—from selecting suitable housing to preparing the necessary documents. We hope this guide will help you navigate the process of acquiring luxury real estate in Portugal and make informed decisions when investing in this amazing country.
Preparation Stage
Before embarking on the search and acquisition of luxury real estate in Portugal, thorough preparation is essential. This stage plays a key role in the successful implementation of your property acquisition plan and involves several important steps and decisions. Let's take a closer look at this stage.
Real Estate Market Research
Before purchasing luxury real estate in Portugal, it's important to decide on the desired region. The country has several regions that are especially popular among foreign investors and luxury property buyers. Below, we will discuss some of them:
Algarve: This southern region is known for its beautiful beaches, sunny climate, and golf resorts. Here, you can find luxurious villas overlooking the Atlantic Ocean.
Lisbon and its surroundings: The capital offers outstanding architecture, historic districts, and a vibrant cultural life. Here, you can find luxurious apartments in historic buildings or modern penthouses with stunning views.
Porto: The second-largest city is famous for its unique architecture and wine estates in the Douro Valley. Here, you can find beautiful estates and antique homes.
Sintra: This picturesque town is located in the Serra de Sintra mountains and is famous for its palaces and castles. In Sintra, you can often find unique historical properties converted into luxurious residences.
Budget Constraints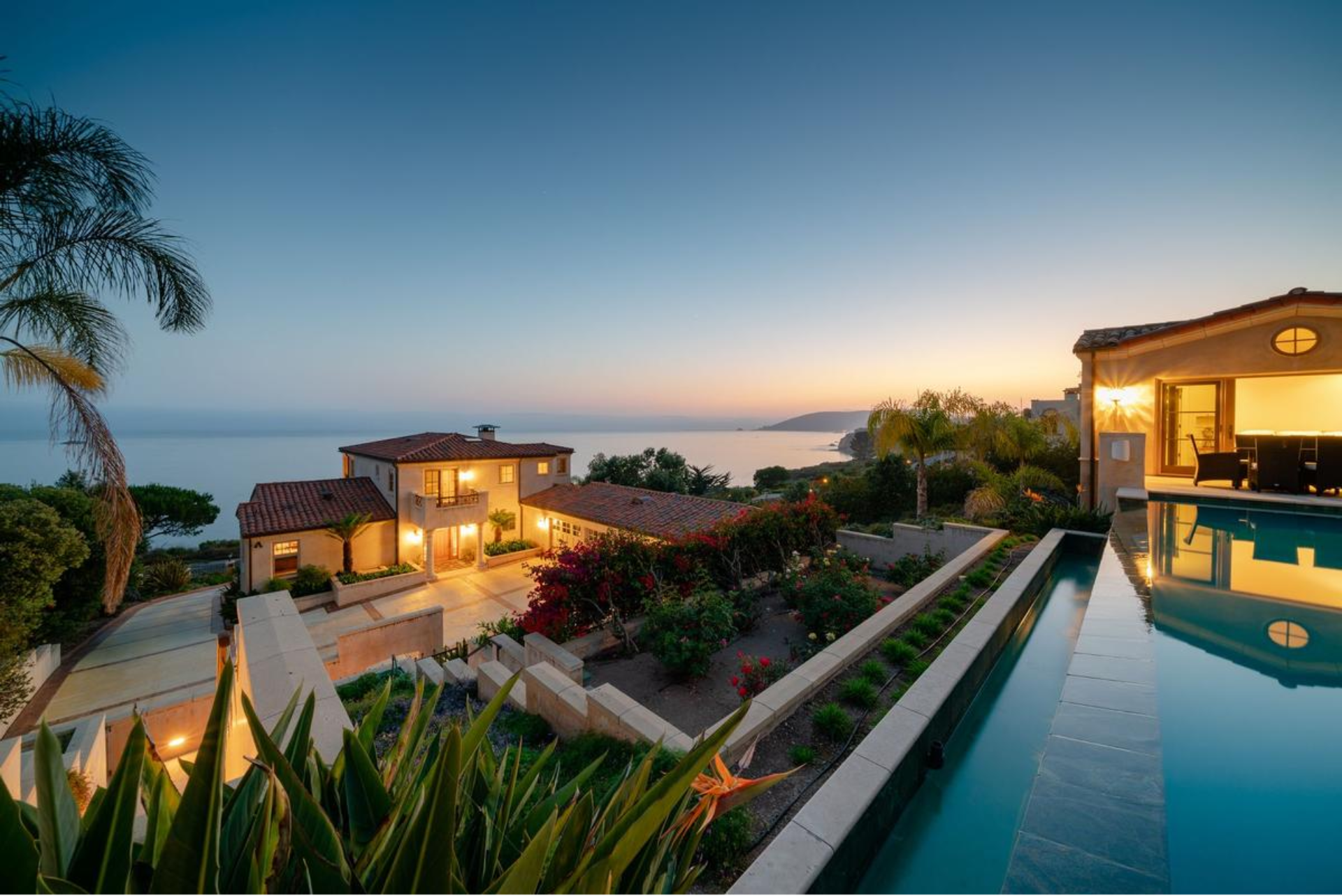 Determining your budget is a key step in purchasing luxury real estate in Portugal. Prices can vary depending on the region and type of property. Generally, prices for luxury real estate in Portugal start from several hundred thousand euros and can go up to several millions.
For example, in the Algarve, you can find villas starting from €500,000 and up, depending on the location and property features. Whereas in central Lisbon, apartments in historic buildings can cost from €1 million.
It's important to clearly define your budget and understand what additional expenses may arise when purchasing property, such as taxes, agency fees, and maintenance. This will allow you to narrow down your search and make a more informed choice when purchasing luxury real estate in Portugal.
Legal Consultation
Before proceeding with the purchase of luxury real estate in Portugal, foreign investors often require permission to acquire property. This is especially important for non-European Union citizens. An example is the "Property Acquisition Permit" (Alojamento Local).
The Roca Estate real estate agency can provide you with information on the necessary permits and help you obtain them. They can explain what documents are required and assist you in gathering the necessary information.
Tax Aspects
Tax considerations when purchasing and owning property in Portugal can significantly impact your financial obligations. Examples of taxes to be aware of include:
Property Tax (IMI): This tax is levied annually and depends on the property's value. It may vary in different municipalities.
Profit Tax on Property Sales (IMT): This tax is levied once upon purchasing the property and depends on its value.
Value Added Tax (VAT): In the case of new constructions, VAT may be included in the property's cost.
Other Taxes and Fees: There are other taxes and fees, such as inheritance and gift taxes, that may apply in various situations.
The Roca Estate real estate agency collaborates with lawyers and tax consultants specializing in real estate and can provide you with information on tax obligations and help you develop a tax management strategy.
Visa Regulations
Portugal offers various types of visas and residency permits for foreign investors. One of the most popular options is the "Golden Visa" program, which grants temporary residency in Portugal in exchange for property investment.
The Roca Estate real estate agency can help you understand visa regulations, prepare the necessary documents, and guide you through each stage of obtaining residency.
It's important to emphasize that legal consultation and support at all these stages are key to a successful and secure purchase of luxury real estate in Portugal. The Roca Estate real estate agency is ready to provide you with comprehensive support to make your purchase as comfortable and secure as possible.
Financing
When purchasing luxury real estate in Portugal, it's important to determine how you will finance the transaction. There are two main forms of financing: using your own funds or taking out a mortgage.
Own Funds: This means you pay the entire cost of the property with your own money. This option is suitable for investors who have sufficient funds or for those who do not want to take on additional financial burden in the form of a mortgage.
Mortgage: If you don't have enough funds to pay for the property in full, you can consider taking out a mortgage. In Portugal, foreign investors are eligible for mortgages, but the process may vary from country to country. Taking out a mortgage can allow you to spread payments over a longer period.
Mortgage Process for Foreigners
The mortgage process for foreign investors in Portugal includes the following steps:
Bank Selection: First, you need to choose a bank that offers mortgage services for foreigners. Some banks have specialized programs for foreign clients.
Document Submission: You will need to provide the bank with a set of documents, including a passport, income statement, bank statements, and documents about the property you intend to purchase.
Property Appraisal: The bank will conduct an appraisal of the selected property to determine its market value and the maximum mortgage amount they are willing to offer.
Terms and Interest Rates: The bank will offer you mortgage terms and interest rates. These terms may vary depending on the bank and your financial indicators.
Contract Signing: After agreeing on the mortgage terms, you and the bank will sign the corresponding contract.
Here's a clear and concise translation of the provided text:
Calculation of Additional Costs
Apart from the cost of the property and mortgage payments, when purchasing luxury real estate in Portugal, it's essential to consider other additional expenses:
Property Transfer Tax (IMT): This tax is levied when property ownership is transferred and depends on the property's value. For instance, if the property is worth 1 million euros, the IMT might be around 6-7% of that amount.
Value Added Tax (VAT): For new property purchases, VAT might be included in the price.
Notary and Registration Fees: These are related to the transaction's formalization and property rights registration.
Real Estate Agency Fees: If you collaborate with a real estate agency, you might need to pay a commission for their services.
Property Maintenance: Expenses related to property maintenance and management, such as utility bills, garden and pool maintenance, etc.
It's crucial to account for all these additional expenses when budgeting and planning for a luxury property purchase in Portugal. The Roca Estate real estate agency can assist you in creating a detailed financial plan and provide information on all necessary expenses.
Transaction Formalities
Signing the preliminary contract (in Portuguese, "Contrato Promessa de Compra e Venda") is a crucial step when buying luxury real estate in Portugal. This contract outlines the transaction's terms and establishes both parties' obligations before the actual property transfer. Key aspects of this stage include:
Price and Timelines Determination: The preliminary contract specifies the property's price and transaction timelines. For example, if you agree to buy an apartment in Lisbon for 1 million euros, this will be reflected in the contract.
Terms and Obligations: The contract might include terms such as property legal clearance, repair or maintenance obligations before the transfer, and other transaction details.
Advance Payment: Typically, a down payment, usually 10% of the property's price, is made when signing the preliminary contract.
Involvement of a Notary and Lawyer
Engaging a notary and lawyer is mandatory when finalizing a property transaction in Portugal, ensuring its legality and safety. The process involves:
Document Preparation: A lawyer will help you prepare the necessary documents, including translating the contract into your language and verifying all terms.
Contract Signing: A notary is present during the preliminary contract signing and later during the final property transfer contract signing.
Fund Transfer to a Secure Account: Both the lawyer and notary ensure the safe and accurate transfer of funds to the seller's account.
Property Rights Transfer: The final contract is formalized at the notary's office, where all parties sign the documents, and the property rights are transferred to the buyer.
Fund Transfer and Transaction Completion
The fund transfer and transaction completion is the final step in purchasing luxury real estate in Portugal. Key actions at this stage include:
Fund Transfer: After signing the final contract, you transfer the funds to the seller's account. This transfer is monitored by both the lawyer and notary to ensure the transaction's safety.
Property Registration: The property is registered in your name according to Portuguese law.
Tax and Fee Payment: You pay all relevant taxes, fees, and commissions associated with the transaction's completion.
Key Handover: After all formalities are completed, you receive the property keys and become its legal owner.
Roca Estate Real Estate Agency Expertise
The Roca Estate real estate agency possesses expertise in handling property transactions in Portugal and can provide you with qualified lawyers and notaries for a safe and successful purchase of luxury real estate.
Advantages of Owning Luxury Real Estate in Portugal
Purchasing luxury real estate in Portugal can offer a range of attractive investment opportunities, making this country appealing to foreign investors. Here are some of the key investment benefits:
Stable Real Estate Market: Portugal boasts a stable property market with moderate price growth, making it attractive for long-term investments. For instance, investing in properties in Lisbon or Porto can yield steady income through rental or appreciation.
Golden Visa Program: Portugal offers residency and citizenship opportunities through property investments. For example, by investing 500,000 euros or more in real estate, foreign investors can apply for the Golden Visa, allowing free movement within the Schengen area.
Rental and Returns: Popular tourist regions like Algarve offer rental income opportunities during tourist seasons. For instance, apartments in coastal towns can yield steady rental income during the summer.
Lifestyle and Ambiance in Portugal
Owning luxury real estate in Portugal also offers unique opportunities to enjoy a high quality of life and distinctive lifestyle:
Cultural Heritage: Portugal is renowned for its rich historical and cultural heritage. Property owners can relish proximity to historical landmarks, museums, and cultural events.
Culinary and Wine Excellence: Portuguese cuisine is recognized as one of the best globally. You can indulge in a plethora of seafood, fresh vegetables, and exquisite wines.
Natural Diversity: Portugal offers varied natural landscapes, from the beautiful beaches of Algarve to the green valleys of Douro. Property owners can enjoy outdoor activities and nature.
Climate: Portugal has a temperate climate with mild winters and warm summers, making it attractive for year-round living.
Safety: Portugal is considered one of the safest countries in Europe, making it appealing for families and elderly investors.
In conclusion, owning luxury real estate in Portugal not only offers investment potential but also a unique lifestyle and access to the riches of this beautiful country. Roca Estate real estate agency specializes in sourcing and selling luxury properties in Portugal and can assist you in realizing your dream of owning property in this remarkable country.